Sunflower CBT provides high quality, evidence based cognitive behaviour therapy in St. Albans and across the county.
Sunflower CBT Services is a strictly confidential, private psychotherapy practice based in the centre of St.Albans City in Hertfordshire. We offer Cognitive Behavioural Therapy (CBT) and  Eye Movement Desensitisation Reprocessing Therapy (EMDR) for children, adults, families, Schools and Businesses.  We provide clients with a safe and comfortable environment, where they can talk about personal feelings, thoughts and problems and learn ways to obtain more fulfilment and happiness in life. You can be assured our services are highly confidential and our psychotherapists are all BABCP Accredited. We offer support and treatment for range of problems, from confidence building and performance management to Panic Disorder, Tourettes Syndrome, Depression and PTSD.
At Sunflower CBT Services we also offer therapy support. This is provided by our Psychological Therapy Assistant, a psychology graduate with training in CBT who is able to provide support outside or in between your therapy sessions. Sunflower CBT Services are recognised health providers for PRU HEALTH, Vitality Health, Cigna, AVIVA, Simply Health and AXA-PPP health insurance companies. Contact your insurer for information about how to be referred to Sunflower CBT and for payment information.
We offer individual, family and group therapy as well as employment assistance, occupational CBT services and Medico-legal assessments and reports.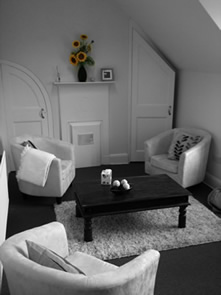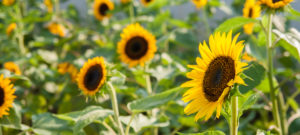 Sunflower CBT Services
1A Canberra House
17 London Rd
St.Albans
AL1 1LE
Telephone: 07891 849 444